创新
Technologies that improve water efficiency without compromising design, quality, affordability or performance.
Sloan Sensor Faucets
Sloan's Deluxe series of touch-free sensor faucets perfectly blends contemporary design and IR-based activation. The rugged and dependable faucets deliver reliability and longevity powered by Sloan's high-performance solenoid.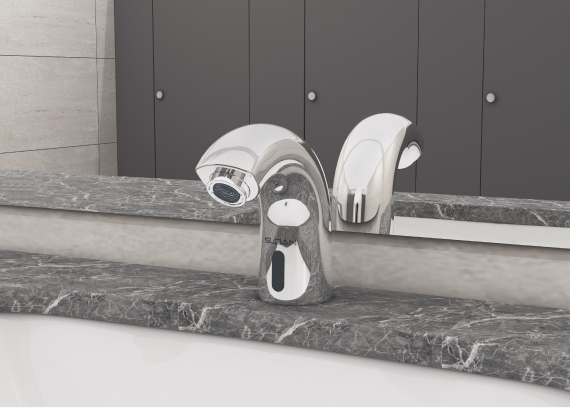 Sloan Product Resources
| | 名称 | 规格单 | BIM 型号 | Installation Instructions | Maintenance and Repair Guide |
| --- | --- | --- | --- | --- | --- |
| | TRF-8024-N | | | | |
| | 34001011 | | | | |
| | TRF-8924-N | | | | |
| | 34001013 | | | | |
| | TRF-8036 | | | | |
| | 34001003 | | | | |
| | TRF-8936 | | | | |
| | 34001004 | | | | |
| | SGV-7900 | | | | |
| | 33440001 | | | | |
| | SGV-7905 | | | | |
| | 33440002 | | | | |
| | SGV-7910 | | | | |
| | 33440003 | | | | |
| | SGV-7915 | | | | |
| | 33440004 | | | | |
Download TruFlush Flushometer Brochure Download TRF Electronic Dual Flush Sell Sheet Download Sensor Urinal Flush Valve Sell Sheet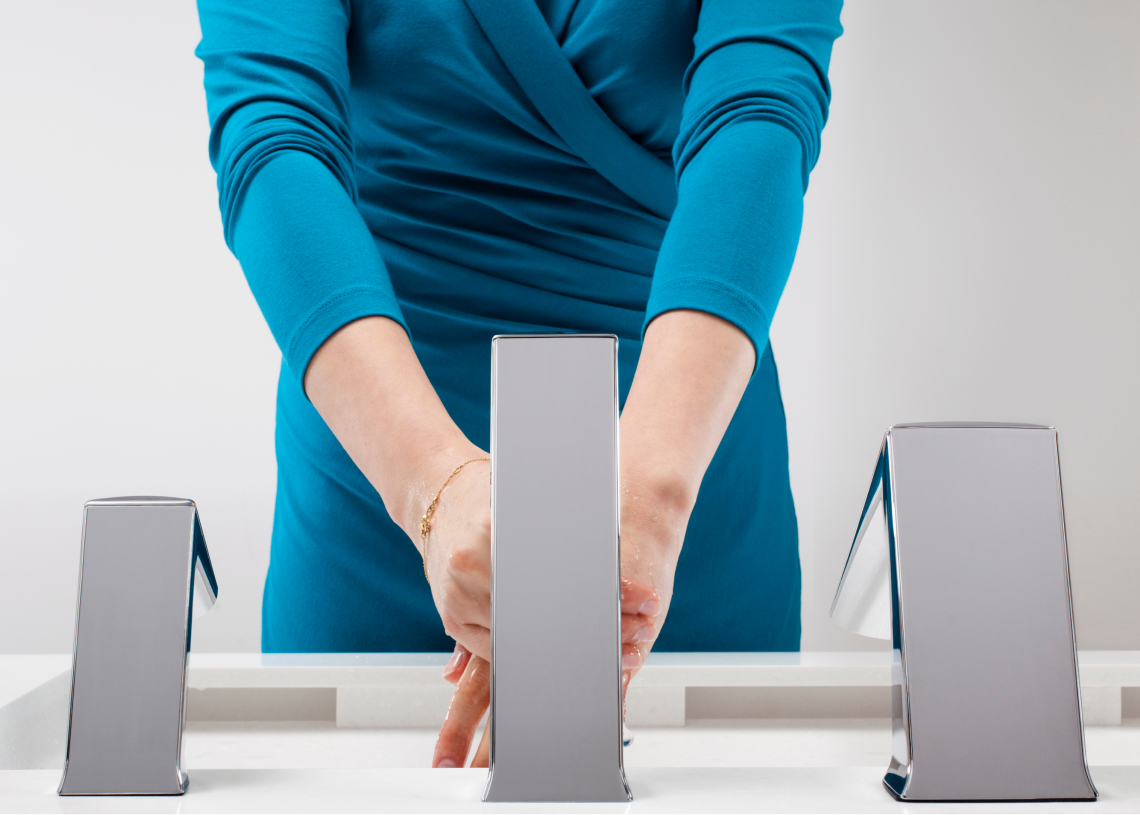 AER-DEC® Integrated Sink Systems
The AER-DEC is the perfect innovation for any high-end restroom. Soap dispenser, faucet, hand dryer, and sink basin all designed to work together as one beautiful, touch-free, hygienic, highly efficient system.
TruFlush Flushometers
The Sloan TruFlush Flushometer is an attractive and reliable concealed flushometer that is simple to install, easy to maintain, and perfect for any commercial application.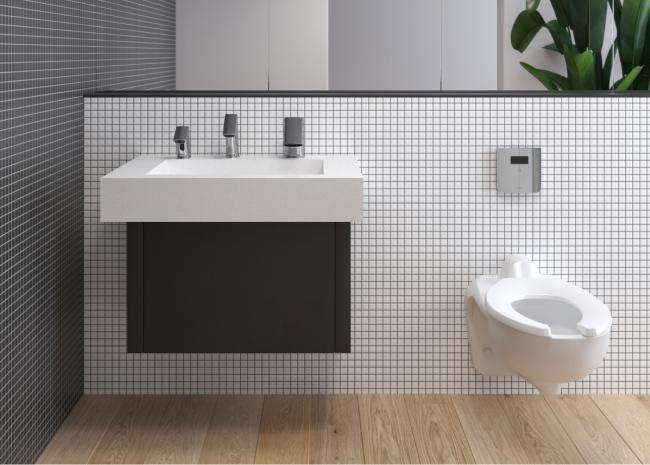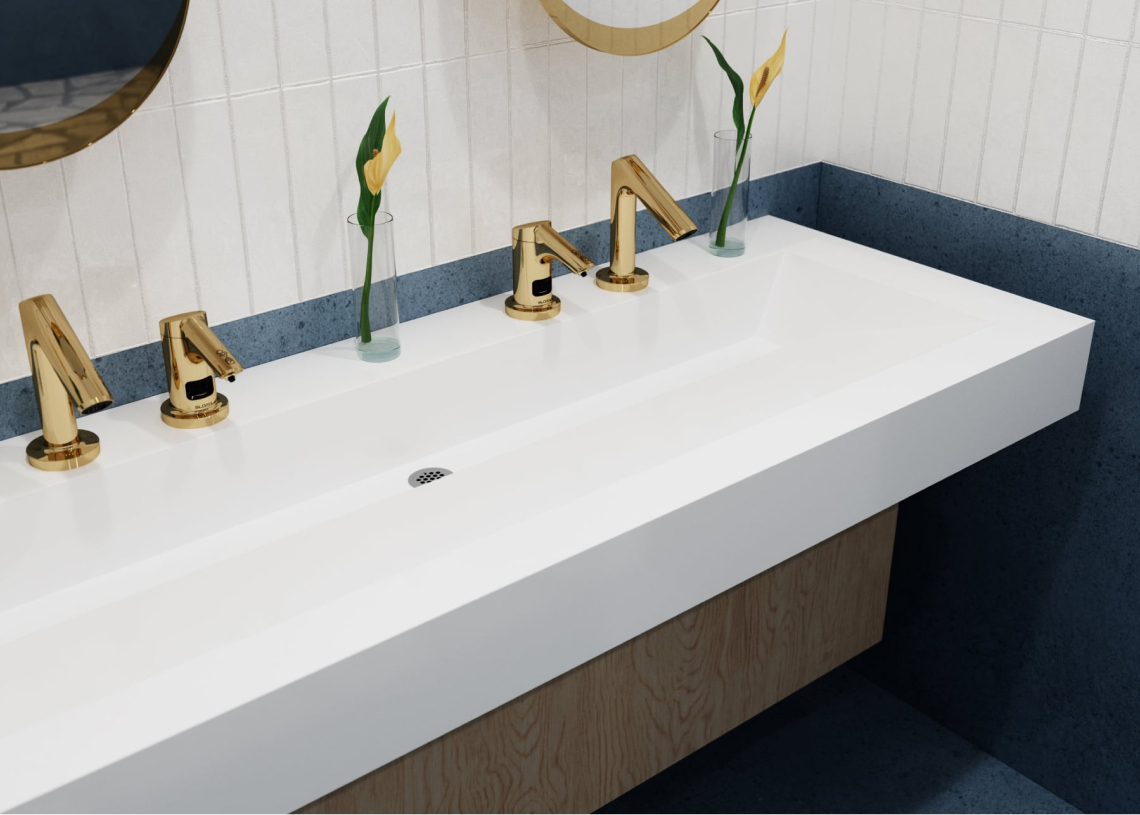 特殊表面处理
Designed to impress, we've created a range of special finishes for every environment. Let Sloan put the finishing touch on your commercial restroom design.
Health Faucets and Angle Valves
Backed by a century of experience building water-saving restroom solutions, Sloan's health faucets and angle valve bring brand name performance and reliability to the Indian market.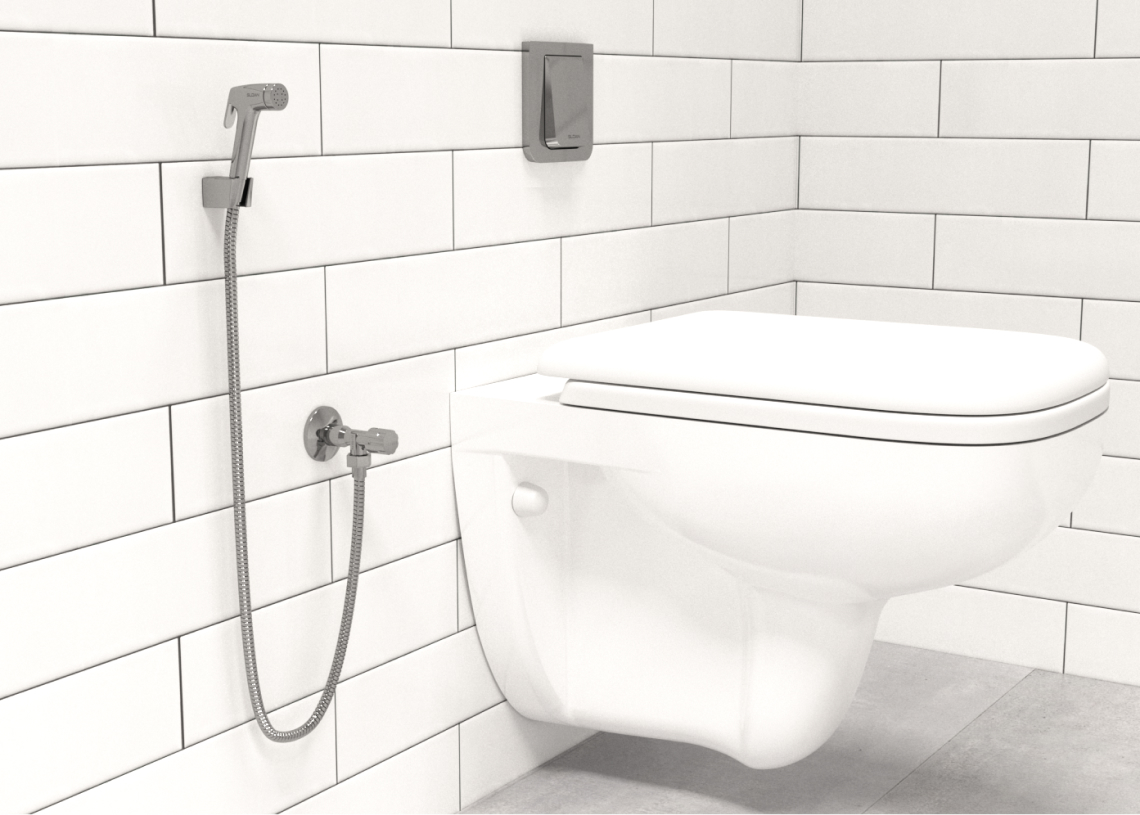 "I was looking for ways to add value to my upcoming luxury hotel projects. Their TruFlush Flushometer has the ability to reduce the volume of water that needs to be treated in my sewage treatment facility, saving me a lot of expense and protecting this precious resource at the same time."

Anil Saklani

Hotelier

"We live in a high-rise building, therefore flushing was difficult owing to low water pressure. This problem was remedied by switching to Sloan's TruFlush Flushometer two years ago. Additionally, the water we use for flushing comes from a Sewage Treatment Plant, and the TruFlush Flushometer is completely compatible with this reclaimed water. We are delighted with this quality product from Sloan as well as the company's prompt and forthcoming after sales service."

Surendran Menon

Valued Sloan Customer

"I have been using Sloan's TruFlush Flushometer at my residence for the past three years without any need of maintenance. Sloan has a great range of products, and if you are looking for a reliable and maintenance free product for your washroom, I would highly recommend their TruFlush Flushometer. Being a real estate developer and owing to the superior performance of Sloan products, I have installed their products in many of my projects."

Manish Gami

Director, Silicon Lifespaces

"I have been using Sloan's TruFlush Flushometer since 2 years now. It is a great product and I am very happy with it. They provide an excellent after sales service. I would highly recommend Sloan TruFlush to anyone who is looking for a smart and sustainable product for their restroom."

Manisha Vora

Customer

"We have installed Waterless Urinals and Sensor TruFlush valves in our school's washrooms. The primary benefit of the TruFlush valve is improved hygiene and water savings. The Lokhandwala Foundation School is extremely pleased with Sloan's washroom fixtures. The products are clear winners on the parameters of performance, aesthetics, and cost-effectiveness."

Lokhandwala Foundation School(Lokhandwala 基金会学校)

Maintenance Engineer

"We have been using Sloan's TruFlush Flushometer since 2017 and we are very impressed by its efficiency and ease of usage. The after-sales service provided by Sloan is also excellent and world class. I would highly recommend this product to everyone who seeks efficiency and water savings in their infrastructure."

Rajee Salva

Customer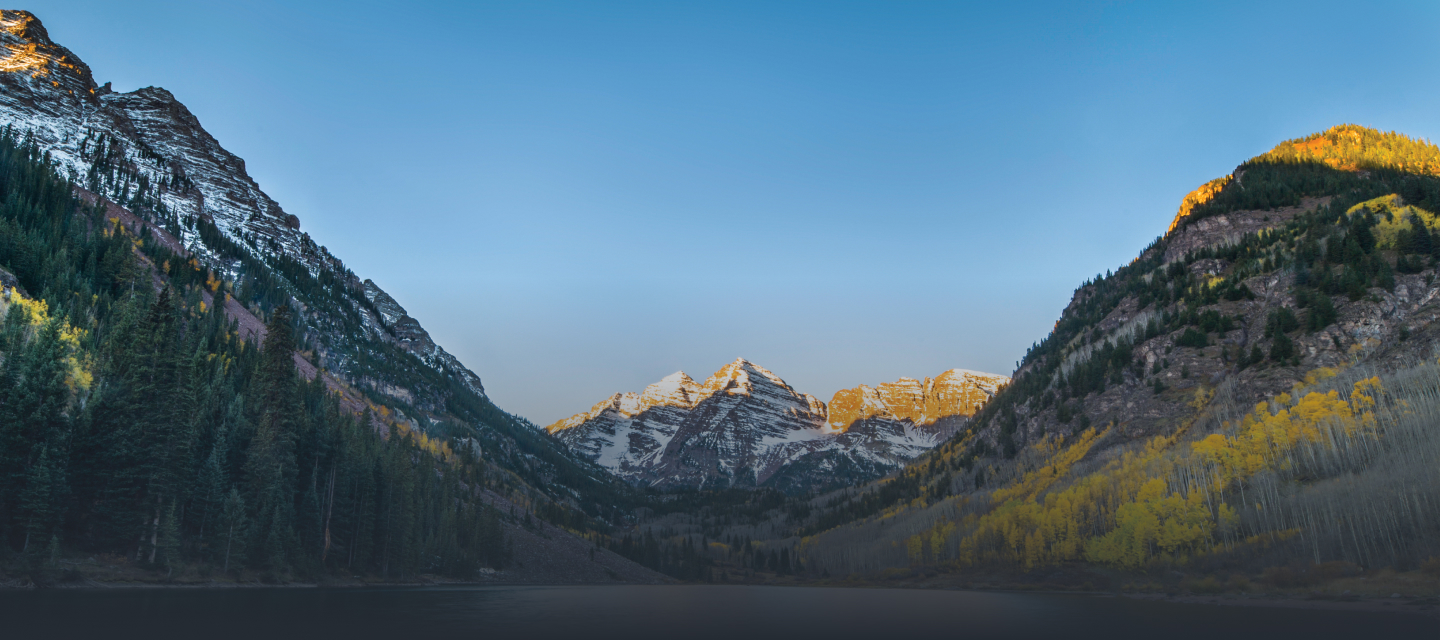 可持续性
A commitment to the planet
At Sloan, we strive to help build a greener India.

Meets LEED's 20% Baseline Reductions
Indian Green Building Council Member
Indian Plumbing Association Member

GRIHA Council Member
ISO 9001:2015 QMS Certification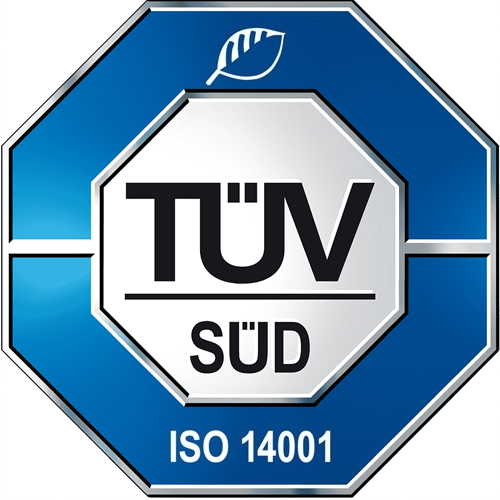 ISO 14001:2015 EMS Certification
灵感
Enhance your design vision while providing Sloan quality and performance to every visitor.
December 20, 2020
99acres Knowledge Centre
How COVID-19 boosted the use of touchless technology across sectors
Read More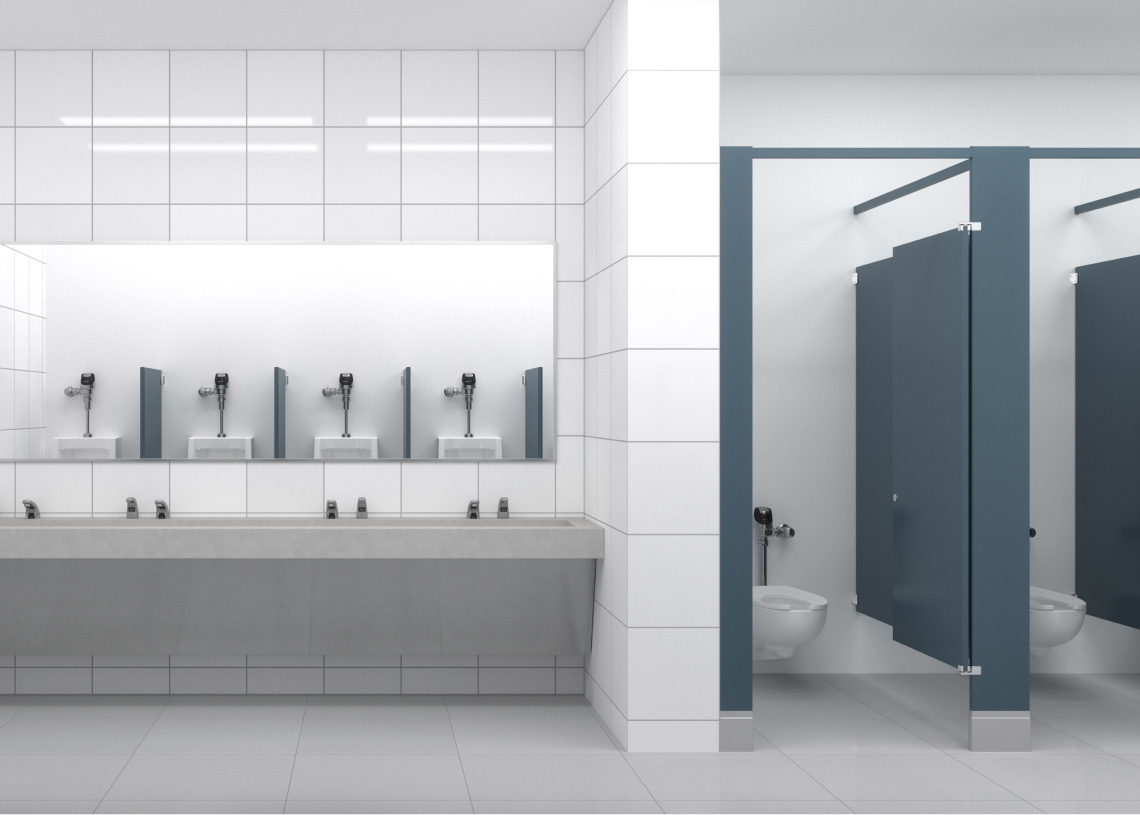 Sloan India Private Limited
Sloan is now in India through its 100% owned subsidiary, Sloan India Private Limited. The 20,000-square-foot, state-of-the-art center located in Gurgaon is the first Sloan facility in India.
Explore More
Download a copy of our Full Line Faucet Collection and explore Sloan's complete range of products offered for India.